Expert care for all your vision needs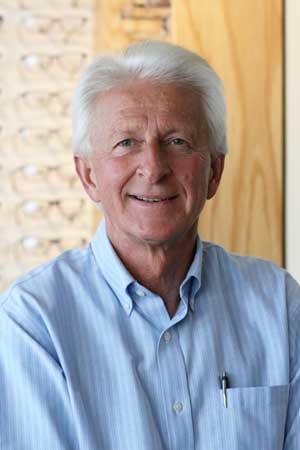 Dr. Larry Kinnick
Dr. Larry Kinnick is an eye care specialist with the training and experience necessary to meet your vision needs. Dr. Kinnick is from Greenfield, Indiana and completed his undergraduate and graduate studies at Indiana University and the Indiana University School of Optometry at Bloomington, Indiana. He was granted membership in the International Optometric Honor Society on Beta Sigma Kappa. During his fourth year of optometry school, Dr. Kinnick completed externships at the Cleveland Veterans Administrative Hospital and then with the Indiana Health Service in Shiprock NM. During his externships, Dr. Kinnick encountered many challenging patients with extensive ocular and systemic conditions. After graduation in 1990, Dr. Kinnick moved to Montrose, Colorado to fulfill his dream of one day living in the most geographically diverse and beautiful state in the nation. With 23 successful years in private practice, Dr. Kinnick is delighted to continue to serve the varied needs of patients throughout the Western Slope.
Dr. Kinnick is an active member of the American Optometry Association and the Colorado Optometric Association. In 2004 Dr. Kinnick was appointed by then Governor Bill Owen to the Colorado State Board of Optometric Examiners. He served as member, vice president, and president during his four years on the board.
Many people find a good eye doctor simply by getting a referral from someone else. Dr. Kinnick has an outstanding reputation and is pleased to receive referrals from his many satisfied patients.
Dr. J. R. Gallegos
We are excited to welcome Dr. Gallegos's patients to Look On Main!
Dr. Gallegos is referring his patients at his trusted partner, Dr. Kinnick. Dr. Gallegos' patients can expect the same high level of personalized care that they are accustomed, as well as the addition of new testing equipment and an enhanced level of care for all ophthalmic medical issues.
Please feel free to stop the downtown boutique anytime to say hi, meet the staff, and browse our latest selection of designer eyewear. Dr. Kinnick looks forward to building a relationship with you in the years to come and wants to thank you for the privilege of serving you.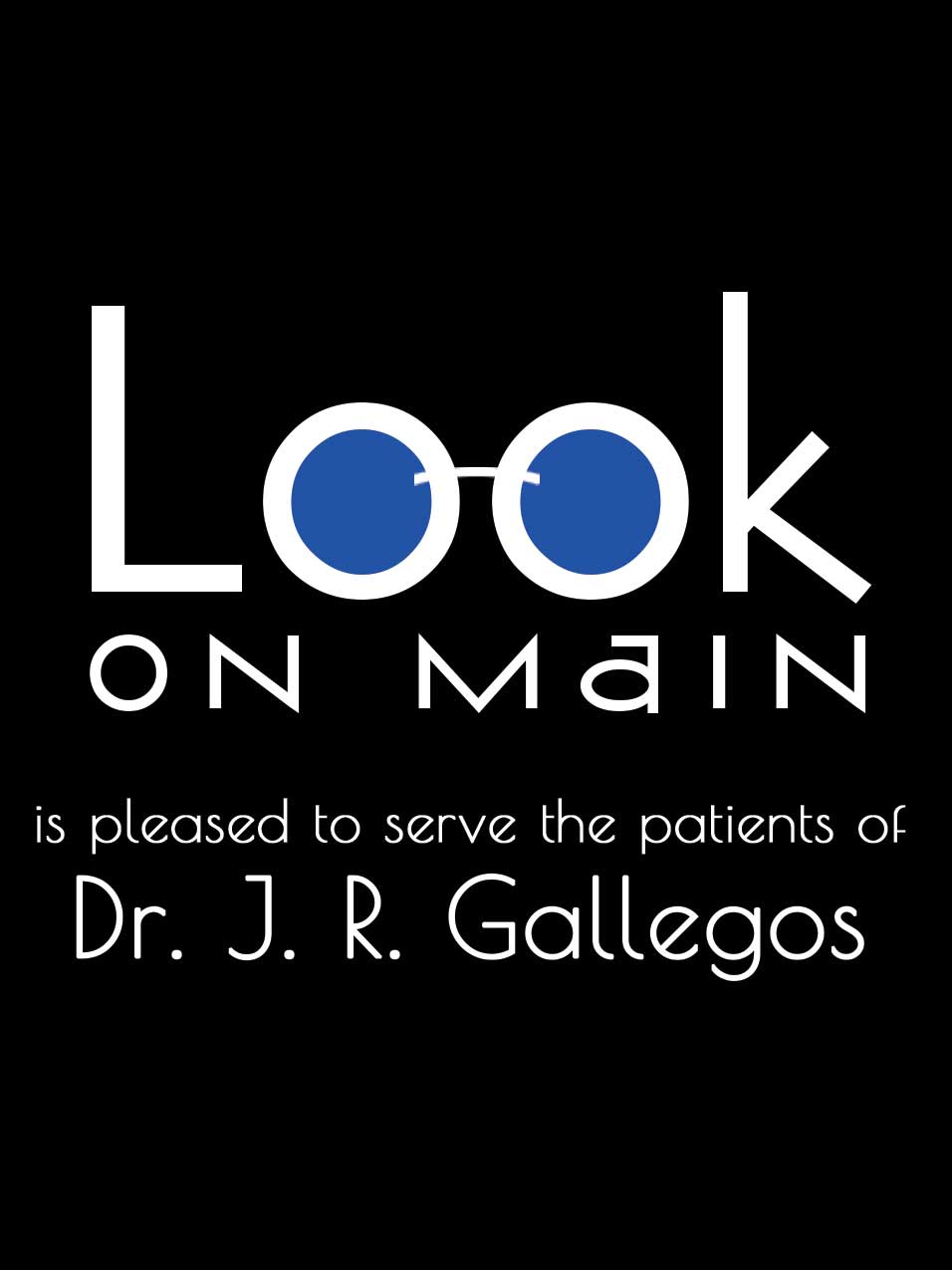 seeing is believing
Incredibly professional, courteous, and caring. In this day and age it's rare to find someone who will really take the time to treat you as an individual and listen to your needs. We need more docs like this in the world. Oh--and the staff is great too. Highly recommended.

via Yelp

One of the most down to earth, easy to understand doctors I have ever visited! I don't know about you, but whenever I go to a doctor's office, my eyes tend to glaze over when they start talking about technical stuff. They walked me through everything that was going on and how it will effect me. The staff is super knowledgeable and helped me find the PERFECT sunglasses. I'm so happy!!

via Yelp

Had an excellent experience. Very professional and knowledgeable. I would highly recommend.

via Facebook

Look on Main is now where I will be seeking all of my eye care needs! From the initial phone call - I received enthusiastic and friendly service. I was able to get in and schedule an exam same day (which was very thorough and professional) The front office person was very helpful when selecting frames and on follow up procedures. If you are looking for; knowledgeable, quick and friendly service, I would highly recommend!

via Google

The Look on Main team are thorough and remarkably professional. Best exam ever in a lifetime of wearing specs.

via Yelp

One of the best eye doctors I have been to.

via Facebook

I got a new pair of glasses on a visit to Grand Junction. It is a pleasure to get an exam; I was pleased with the staff as well, who helped me select my frames and fitted them. I am altogether very satisfied.

via Facebook

Best Selection of frames! Wonderful staff, and the new doctor was fantastic!!

via Yelp
0
+ customization options