Seeking a Doctor of Optometry
for an established-yet-growing, independent eye-care practice in spectacular Western Colorado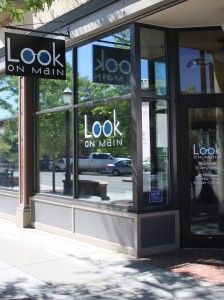 Optometrist Wanted
Be a part of an established-yet-growing, independent eye-care practice in spectacular Western Colorado. We are seeking a dedicated Doctor of Optometry for our beautiful, high-end optical boutique on Main Street in Downtown Grand Junction. The ideal candidate must possess high-level patient care skills, excellent communication abilities, confidence in their clinical skills, and be able to immediately work at an office on their own. Comfort in prescribing from the chair and recommending premium products is strongly encouraged. This is a flexible full-time opportunity, which provides a chance to focus solely on patient care and leave the operational and retail aspects to others. Full staff is at your disposal for optician and administrative duties. Experienced ODs and new graduates welcome.
If interested, email your cover letter and résumé to hr@lookonmain.com.
About Look On Main
Look on Main has thrived for many years as a small boutique practice specializing in personalized individual eye care and exclusive lines of designer eyeglasses. Look on Main has a long-standing reputation as the only practice in our area to offer a truly high-end eye care experience.
Drs. Steve Bethka and Andrew McKenzie of Valley Vision Center acquired the practice in early 2016. While Drs. McKenzie and Bethka continue to practice at Valley Vision Center, they work closely with the Optometrists at Look on Main to build the kind of care experience Look's patients have come to depend on.
As we seek to bring a new Optometrist into the practice, the current owners are open to considering future partnership opportunities if the right candidate brings the right reputation and connection with our community to the practice.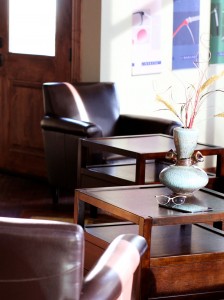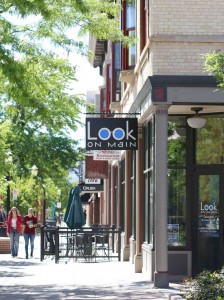 About Grand Junction
Grand Junction is a beautiful place to call home. This valley contains hundreds of miles of world-class mountain biking trails, such as the Kokopelli Trail, incredible whitewater rafting on the Colorado River, and stunning golf courses whose green fairways are juxtaposed against the craggy Redland desert. From road biking or hiking the awe-inspiring natural beauty and the dramatic red rock of the Colorado National Monument to hunting, camping, or skiing the alpine forests of the Grand Mesa, Grand Junction provides a world-class quality of life for outdoor enthusiasts.
Ready to Learn More?
We're happy to answer your questions or set-up a time to have a confidential chat by phone. If you have interest in this position, email your cover letter and résumé to hr@lookonmain.com.